A TRULY INSPIRATIONAL WORKPLACE.
Built around a tech-infused spine. 6 Hassall Street offers 12 premium floors of commercial space, serviced by secure high speed lifts.Expansive floor plates are optimised to provide sweeping views, natural light and podium floors of up to 1,947sqm and high rise floors of 1,528 sqm NLA of unobstructed workspace around a future-ready digital spine.
STACK PLAN
6 Hassall Street, Parramatta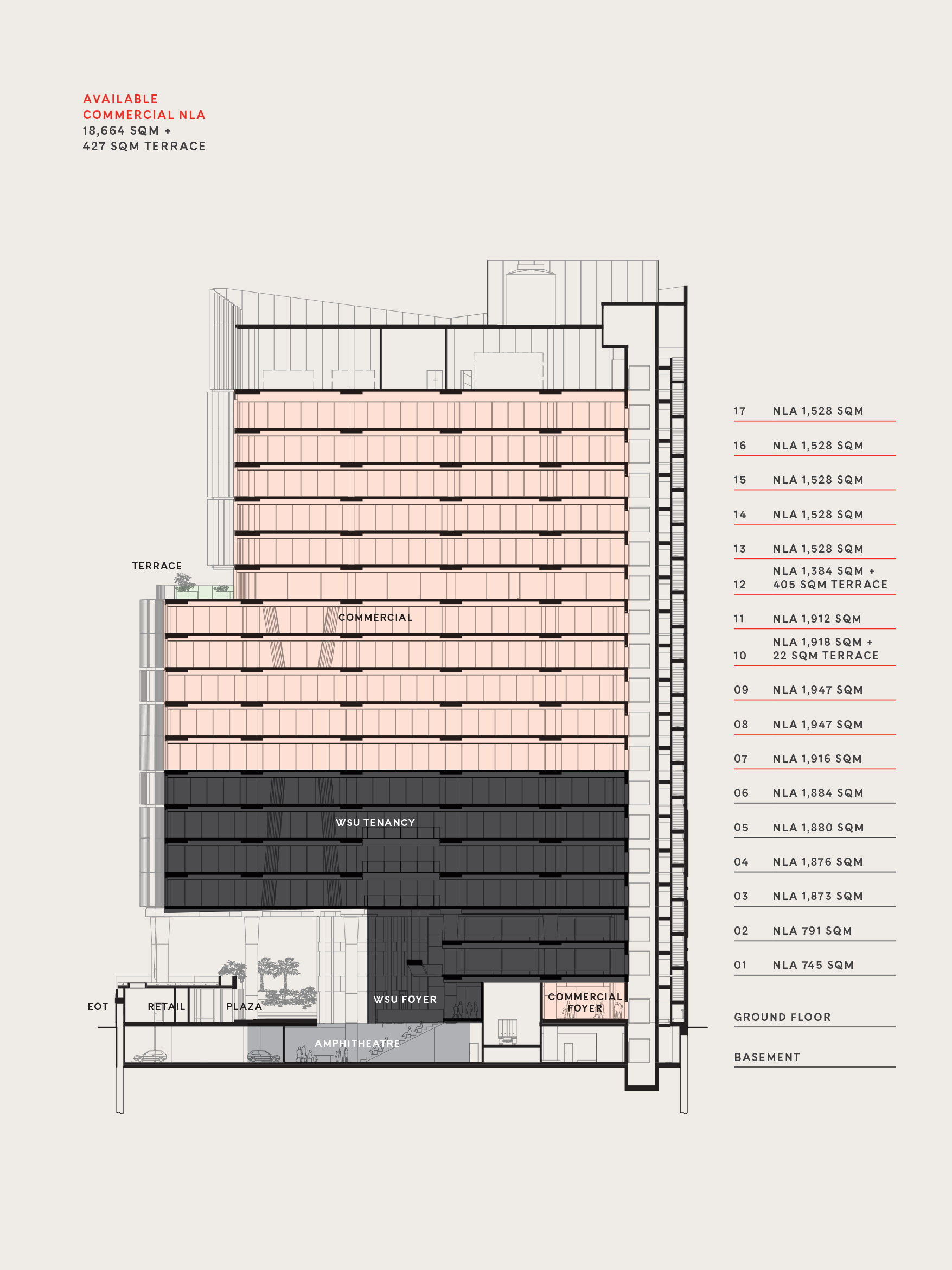 TWO ENTRIES, INFINITE POSSIBILITIES.
There are two main entries into 6 Hassall Street lobby, that provide flexible options for both university and commercial patrons.Each foyer is a contemporary space designed to captivate and inspire. Available for the private use of tenants on request, it provides a blank canvas for casual gatherings, formal events and everyday creativity.For detailed floor plates and floorplans, please get in touch. CONTACT AN AGENT